Listening to music on Amazon Music can bring an array of emotions, and finding the lyrics to a song can bring you closer to the music. With Amazon Music Unlimited/Amazon Prime Music, you can enjoy Amazon Music lyrics displayed right on the screen, making it perfect for singing along or figuring out what a singer is saying. The lyrics even follow along with the music as it plays.
However, playing song lyrics on Amazon Music can sometimes be a challenge. Fear not, we're going to unveil the secrets of seeing Amazon Music lyrics across a variety of devices, including iPhone/iPad/Android, PC/Mac/Web, and even your TV. Not only that, but we'll also provide solutions when Amazon Music lyrics go wrong. Plus, we'll spill the beans on how to download Amazon Music lyrics for your own offline lyrical escapades. Let's begin!
* Note: Make sure you have the latest version of the Amazon Music app installed on your device. Outdated apps can sometimes lead to issues.
If you're excited to view the lyrics of your favorite songs on Amazon Music using your iPhone, iPad, or Android device, follow these straightforward steps to make it happen:
1. Open the Amazon Music app on your mobile and play a song with lyrics available.
2. Tap on the real-time lyrics. Then the full lyrics will appear and scroll along with the music as it plays.
Tips:
1. Swipe and tap on the lyrics can adjust the progress of the song playback.
2. Tap the button again to hide the lyrics.
---
To get Amazon Music lyrics on your PC, Mac, or through a web browser, follow these simple steps:
1. Play a song on your Amazon Music.
2. Click the "Album Cover" on the left of the Now Playing Bar.
3. The song's lyrics will appear on your screen, synchronized with the music. Sing along or follow along with ease.
---
To enable Amazon Music lyrics on your smart TV, like a Samsung TV, follow these steps:
1. On your TV, stream a song from the Amazon Music app.
2. Select the "X-Ray Lyrics" option from the Now Playing screen.
3. On the TV screen, Amazon Music will continue to show the lyrics of the songs.
---
Discovering Amazon Music lyrics can add depth to your music enjoyment. If you are encountering problems with Amazon Music lyrics not working, missing, wrong, or not displaying properly, you can try the following steps to resolve the issue:
Check Lyrics Availability
Try playing another song to verify that lyrics are available for the specific song you're trying to access. Not all songs have synced lyrics.
Clear Cache
Clearing the cache in the Amazon Music app can help resolve various issues, including lyrics on Amazon Music not showing.
For Android:
1. Go to "Settings" > "Apps" > "Amazon Music."
2. Tap "Storage," then "Clear Cache."

For iOS (iPhone/iPad):
You can't directly clear the cache on an iOS device. To clear app-related data, you may need to uninstall and reinstall the Amazon Music app.

For PC/Mac: 
Clearing the cache for Amazon Music on a PC or Mac by signing out and signing in can be an effective way to refresh the app.
1. Open the Amazon Music App on your desktop.
2. Click on your profile icon on the upper right.
3. Click Sign out to log out of your Amazon Music account, then sigh in again.


Device Restart:
Try restarting your device (smartphone, tablet, or TV) to refresh the system.
---
After discussing how to view Amazon Music lyrics and solve the issues with them not displaying correctly, if you're still unable to see the lyrics on Amazon Music or would like to have them available for offline use or personal convenience, you may consider downloading them.
If you're searching for a dependable tool to download Amazon Music lyrics, look no further than AudiFab Amazon Music Converter. This renowned software excels at downloading and converting songs, albums, playlists, and even podcasts from Amazon Music with lossless HD/UHD audio quality, all while maintaining ease of use. Also, AudiFab retains all crucial ID3 tags and lyrics for your Amazon Music tracks.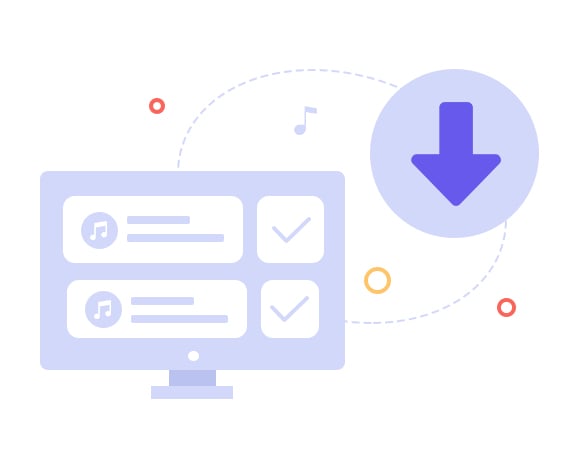 AudiFab Amazon Music Converter
Download Amazon Music with the original audio quality kept.
Convert Amazon Music to MP3/AAC/FLAC/WAV/AIFF/ALAC swiftly.
Remain the ID3 Tags information and lyrics of tracks after conversion.
Permanently save Amazon Music for offline listening.
Enjoy free updates & technical support.
---
Let's now explore the process of downloading Amazon Music lyrics with AudiFab Amazon Music Converter:
Install and open AudiFab 
If you haven't tried AudiFab yet, download and install it on your computer. Choose the Windows or Mac version depending on your computer's operating system. Once installed, open AudiFab.

Try It Free

Try It Free
*For macOS 10.14 or below, download V1.3.4.
Select Amazon Music Web 
Select Amazon Music Web and sign into your Amazon Music account on the pop-up web.
Tips: Amazon Music Web supports extracting lyrics from Amazon Music and offers 10x faster downloads.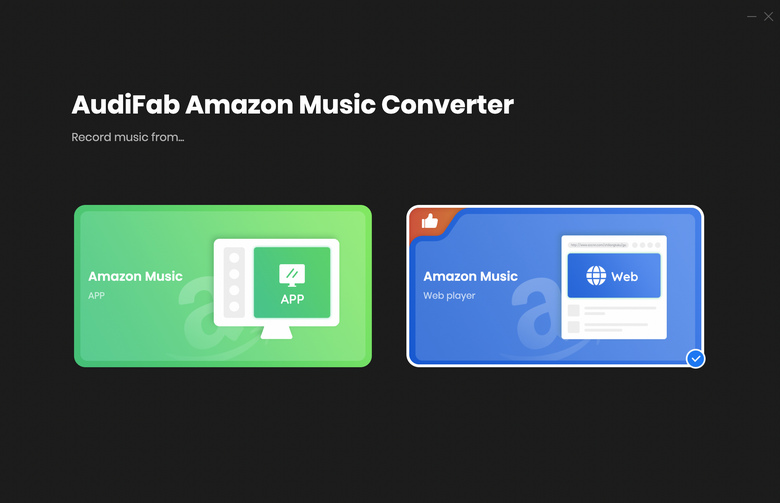 Import Songs from Amazon Music Web 
Choose the songs from Amazon Music Web for which you want to download the lyrics. Click Add.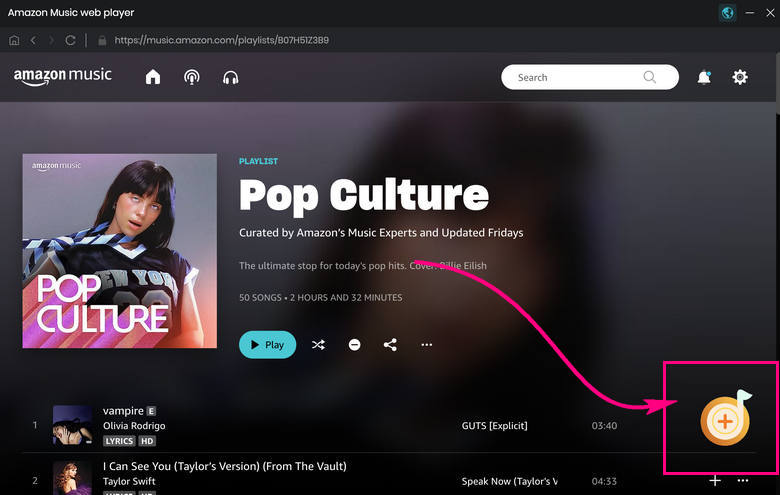 Tick Save lyrics (if provided) 
in the Settings window, customize your output settings. Don't forget to click "Save lyrics (if provided)".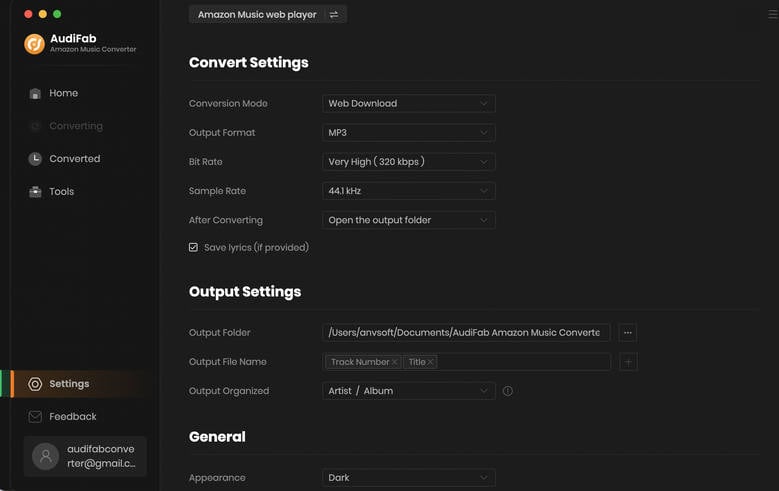 Download Lyrics on Amazon Music 
To record songs and lyrics files (LRC/TXT) on Amazon Music, click the "Convert" button located on the upper right.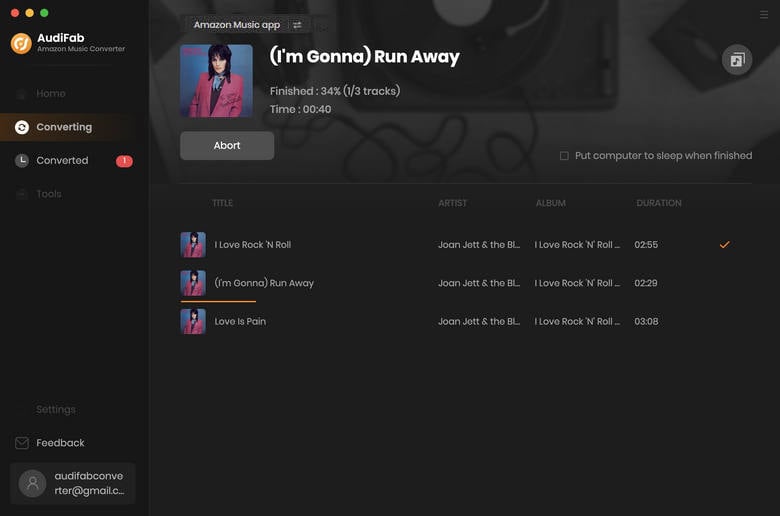 Save Amazon Music Lyrics 
Once downloaded, AudiFab will automatically open the output folder, showing the converted songs and lyrics on your computer. Now you have the lyrics for your favorite Amazon Music songs downloaded and readily available. Enjoy singing along, even when you're offline!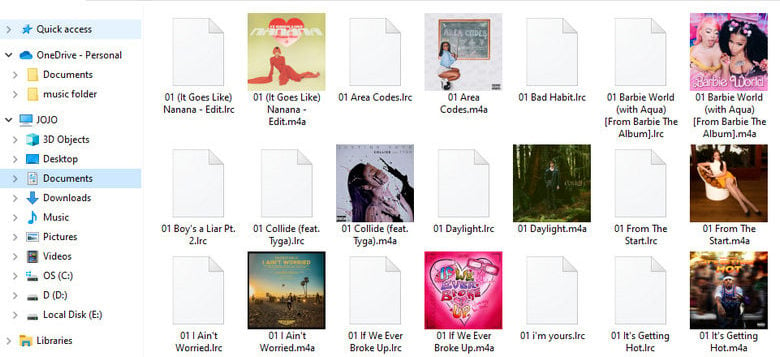 ---
Summary
Knowing how to get Amazon Music lyrics across devices opens up a whole new world of music appreciation. Fortunately, it's not too difficult to see lyrics on Amazon Music. All you need to do is enable the lyrics feature within the Amazon Music app. However, if you're experiencing issues with Amazon Music lyrics not working, fear not. There are simple troubleshooting methods to fix the problem. And if you want to download lyrics from Amazon Music, there are AudiFab Amazon Music Music Converter available to do so.
AudiFab Amazon Music Converter not only allows you to export lyrics files from Amazon Music but also makes it easy to rip Amazon Music to MP3 and other formats. AudiFab offers a free trial allowing you to convert the first minute of each audio file for testing, with the option to purchase a license for unrestricted use.