Do you love making videos with CapCut, a free video editor app? Do you also love listening to music on Spotify, the most popular streaming service that has millions of songs and playlists for every mood and occasion? If you answered yes to both questions, you might have wondered how to add Spotify music to your CapCut videos to make them more engaging and appealing. However, you might have also encountered a problem: Spotify music is DRM-protected and cannot be directly imported to CapCut or any other video editing tool.
So, how can you solve this problem and use Spotify music in CapCut videos? The answer is simple: convert Spotify music to MP3 files(or other CapCut-supported formats) and then import them to CapCut. In this article, we will show you how to use a professional tool called AudiFab Spotify Music Converter to convert Spotify music to MP3 files with ease. Then, we will show you how to import MP3 files to CapCut and edit them as you like. By following this guide, you will be able to create amazing videos with Spotify music in CapCut or other video editor apps in no time.
To connect Spotify music with CapCut, it must first be converted to an appropriate format, such as MP3, WAV, or WMA. One of the best tools for doing this is AudiFab Spotify Music Converter, a professional and powerful Spotify music converter capable of converting Spotify songs, albums, playlists, radio, and podcasts to MP3/AAC/WAV/FLAC/AIFF/ALAC at lightning-fast speeds, all while preserving the original audio quality and ID3 tags.
What's more, AudiFab offers additional features that make it even more appealing. Its free toolbox allows for one-click uploading to iTunes, ID3 tag editing, and CD burning. Compared to other converters, AudiFab Spotify Music Converter is simply the best choice for obtaining lossless Spotify music in a CapCut-compatible format.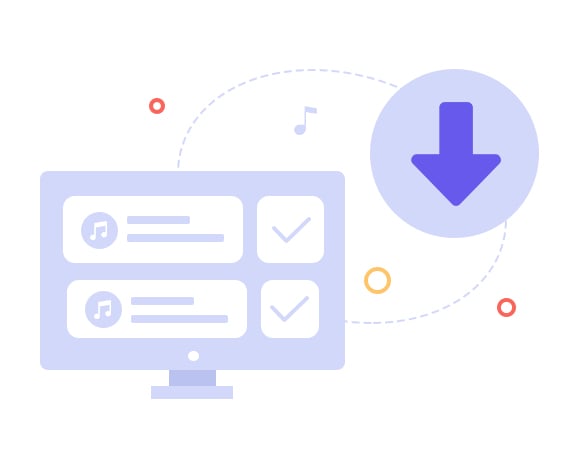 AudiFab Spotify Music Converter
Download music from the Spotify app to the computer.
Convert Spotify playlist to MP3/AAC/WAV/FLAC/AIFF/ALAC.
Keep original audio quality, ID3 tags and lyrics after conversion.
One click to burn Spotify music to CD.
Free updates and technical support.
Before you can convert Spotify music to MP3 files, you need to download and install AudiFab Spotify Music Converter on your computer. It is compatible with both Windows and Mac systems. Once you have installed the program, follow these simple steps to convert Spotify music to MP3 files:
Launch AudiFab Spotify Music Converter 
Launch AudiFab Spotify Music Converter, tap App download (Best quality) and the Spotify app will open automatically.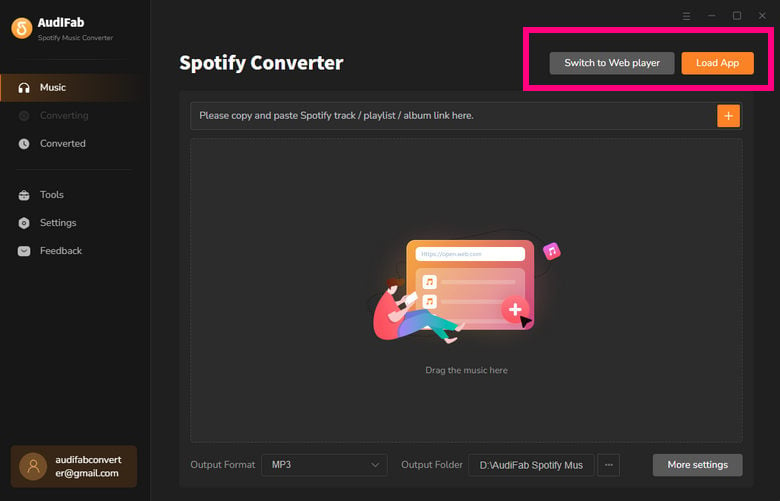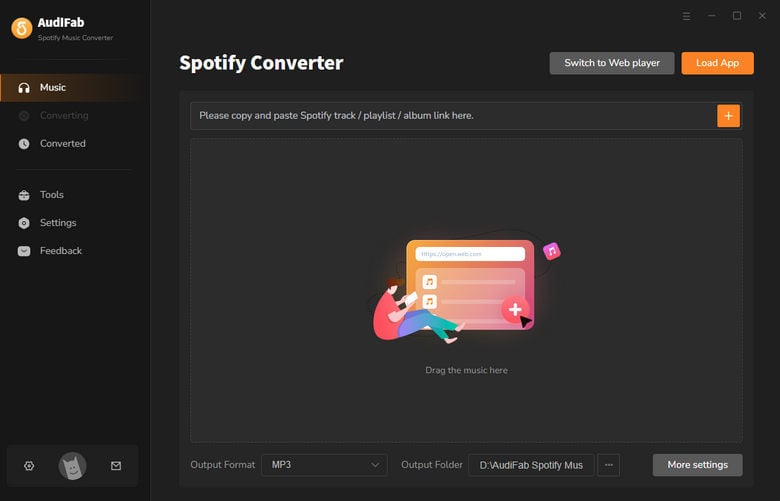 Choose Spotify Music to Convert with AudiFab  
Drag or drop the playlist, album, or song you want to convert from Spotify. You can choose any Spotify music you like, no matter whether you are Spotify Free or Premium.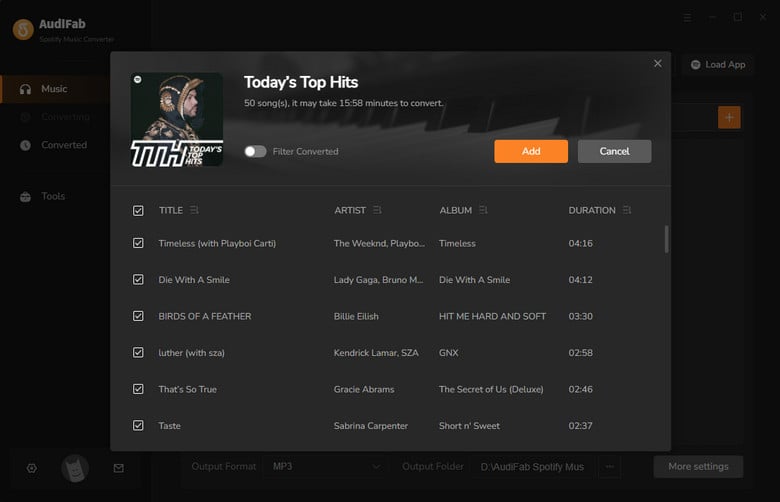 Configure MP3 as output format 
Open the Settings window to select the output format as MP3 and customize the output settings if needed. Isn't it cool that you can adjust the output quality, speed, and other parameters as you wish?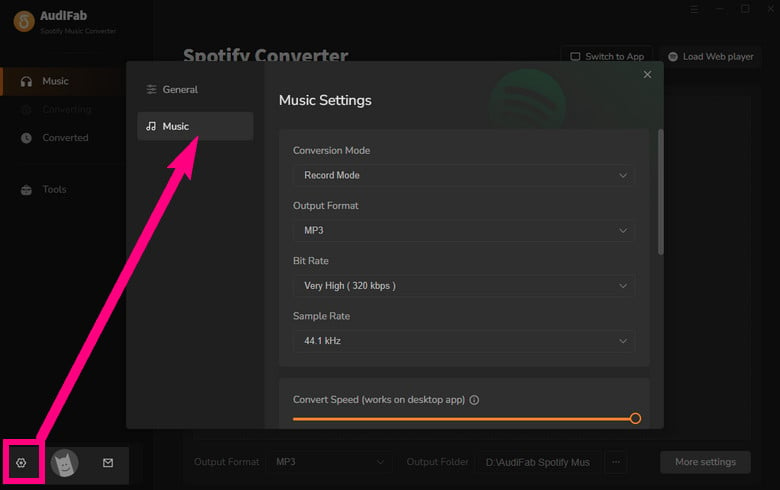 Convert Spotify Music to MP3 
Click on the "Convert" button to start the conversion process. Awesome, you can quickly convert Spotify music to MP3 files with 10x fast speed and original quality. You can check the conversion progress and status on the main interface.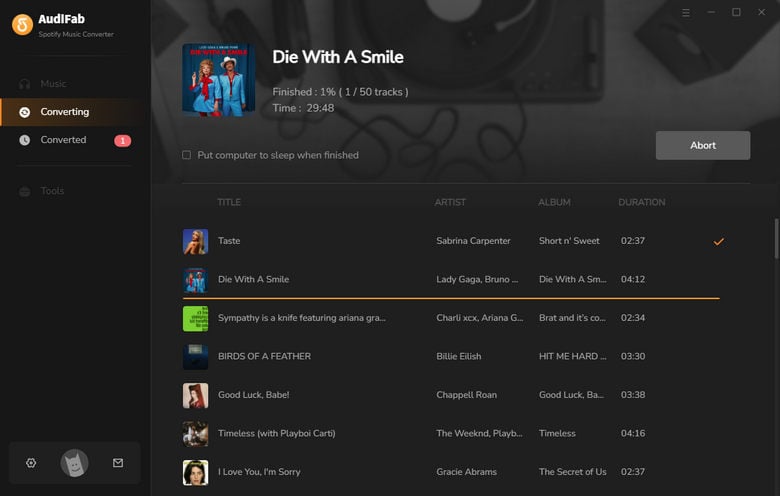 Tips: Use Webplayer download on MAC For 10x speed on Step 1.
Locate the Converted MP3 Files 
After the conversion is done, you can click on the Converted icon, and then click on the Folder icon to locate the converted MP3 files.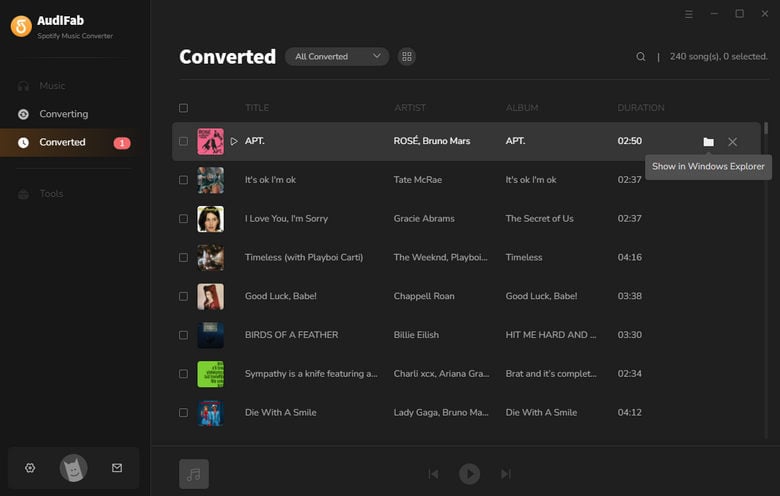 You may effortlessly put Spotify songs into CapCut and integrate them into your videos now that you've converted them to MP3 and downloaded them to your computer. You can create amazing films for your favorite social media platforms like TikTok, Instagram, and YouTube by uploading a song from Spotify into CapCut as background music. Below are the steps for importing local files into CapCut on different devices:
Step 1. Download CapCut on your devices.
Step 2. Open CapCut and create a new project.
Step 3. Add a video or image that you want to use with the MP3 file.
Step 4. Tap on the Audio tab at the bottom of the screen.
Step 5. Tap on Sounds and then go to Your Sounds.
Step 6. Tap on From device and select the MP3 file that you want to import.
Step 7. Tap on the plus (+) button next to the MP3 file to add it to your project.
Note: Android devices can directly transfer the MP3 files to their device via USB cable while iOS devices need to syn the MP3 files with iTunes before they import them to CapCut. If you want to upload converted music to iTunes easily, you might want to try AudiFab, which has a free tool that can one-click upload the converted music to iTunes.
👉  Check detailed steps: How to Transfer Spotify Playlist to iTunes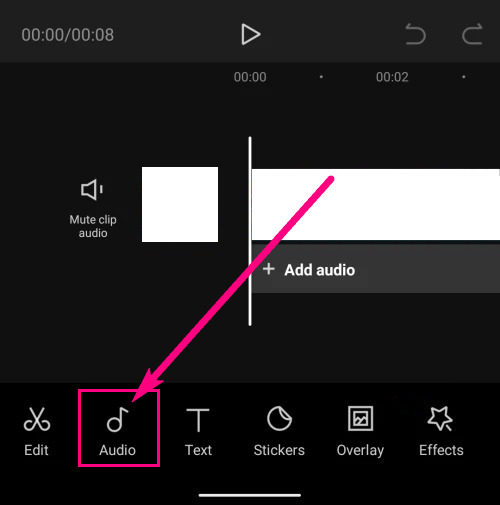 Step 1. Launch the CapCut app on your PC.
Step 2. You can open an existing project or create a new project. Head to CapCut > Menu > File > Import > Open. Or just drag or drop the MP3 files to the Media>Local>Import interface.
Step 3. Drag and drop the audio track to adjust its position and duration according to your video clips. You can also tap on the Edit icon to trim, split, fade in/out, adjust volume, or delete the audio track.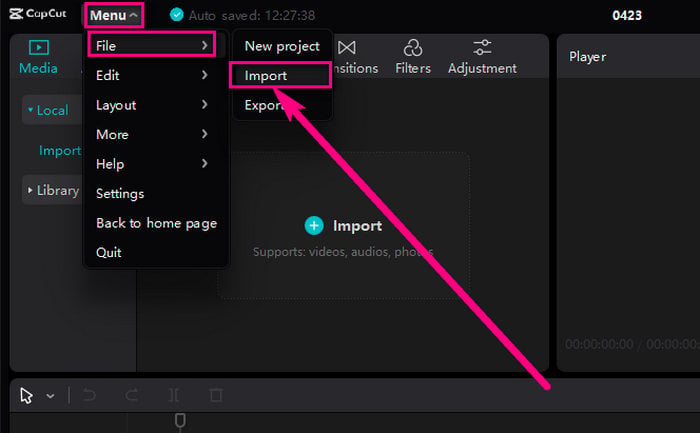 Step 1. Go to CapCut website > Create/open a project (including platforms: Canvas/TikTok/YouTube/Instagram stories/...)
Step 2. Just drag or drop the converted MP3 files to the Project column or click to browse to add your music.
Step 3. The MP3 files will appear on the media library on the left side of the screen. You can drag and drop them to the timeline and adjust them as you like.  
You have successfully used Spotify MP3 files to CapCut and used them as BGM in your videos. You can also use other editing tools in CapCut to enhance your videos, such as adding effects, filters, stickers, text, transitions, etc. When you are done with your video editing, you can export your video and share it on any platform you like.
How to use CapCut on TikTok?
To use CapCut on TikTok, you can follow these steps:
When you are satisfied with your video, click "Export" at the upper right corner of the screen. You can choose the resolution and format of your video. After exporting your video, you can upload it to TikTok directly from CapCut. Just click "Upload to TikTok". And authorize your TikTok account. Then edit your content as you like. After editing, click Upload to share your CapCut video to TikTok. You can also save your video to your computer and upload it to TikTok later.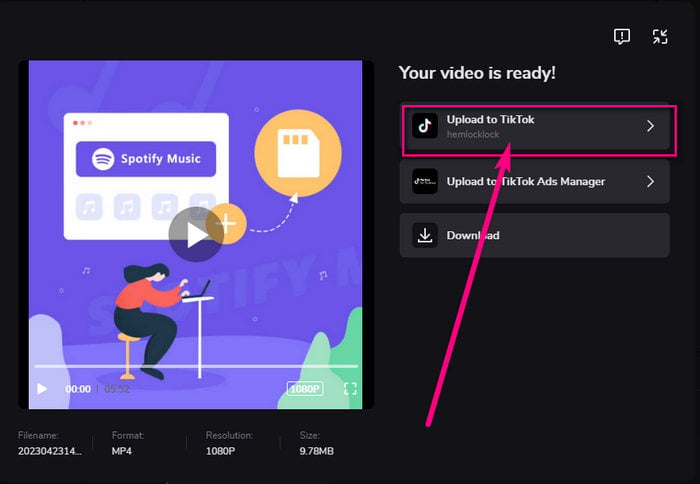 How to do a Green Screen on CapCut?
Step 1. Add the video you want as the background to CapCut.
Step 2. Tap on the Overlay button, then tap on Add Overlay, and select a video with a green screen background as the foreground.
Step 3. Tap on the foreground video, then swipe the bottom toolbar and find the Chroma Key button, and tap on it.
Step 4. A color picker will pop up, and you can select the green color you want to remove.
Step 5. Tap on Intensity, and then drag the slider at the bottom until the color you want to remove disappears.
Step 6. If the lighting of the foreground video and the background video is not consistent, you can tap on Shadow to adjust the shadow level.
Step 7. When you are satisfied with the effect, tap on the check mark at the bottom right corner to apply the chroma key effect.
Step 8. Export your video.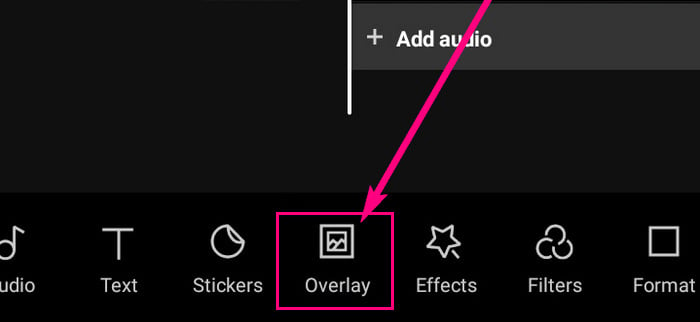 How to Make Moving Text in CapCut?
Step 1. Add the video you want to edit to CapCut.
Step 2. Tap on the Text button at the bottom menu bar, then tap on Add Text.
Step 3. Type the text you want to add, then adjust the font, size, color, alignment, and style as you like.
Step 4. Come to the right of the windows > Text > Basic > Position and Size.
Step 5. Tab the box right of the Position.
Step 6. Come to the screen and move the text to where you want it to go.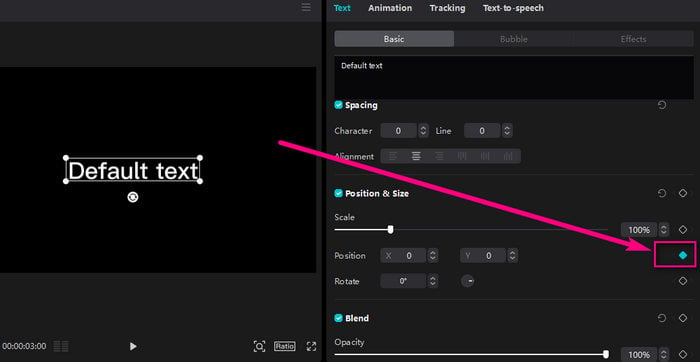 Summary
Congratulations on mastering the process of adding Spotify music in CapCut! As you have discovered, AudiFab Spotify Music Converter is a reliable and powerful tool for converting Spotify music to MP3 format. With AudiFab, you can convert any Spotify song, playlist, or album to MP3 with excellent quality and ID3 tags, making it easy to use in CapCut as background music for your videos.
AudiFab Spotify Music Converter is free to try. It can be downloaded for free and converts the first minute of each audio file for sample testing. If the program meets your need, you can buy a license to unlock the time limit.