---
Method Two: Play Amazon Music in the Car via Bluetooth
Bluetooth, as the once-leading technology of data transmission, is still widely used in cars and multiple smart devices nowadays. Using Bluetooth will also take up the function of the speaker, and you will still have to do it yourself when it comes to switching songs or something. All in all, the difference between Method One and Method Two is that the former requires a streak of cable, while the latter is wireless.
Find and open the Bluetooth on your mobile device.
Do the same thing in the dashboard (instrument panel) of your car.
Search the Bluetooth name of your car on your mobile device.
Connect them, then you will be able to play Amazon Music in the car via Bluetooth.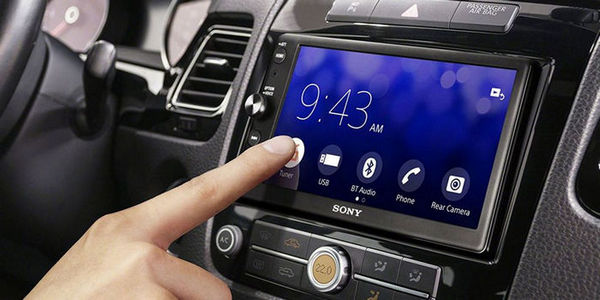 ---
Method Three: Stream Amazon Music using Android Auto/Apple Car Play
Android Auto is specially designed for those who are using Android Phones. With Google Assistant, drivers merely need to connect their phones to the Car Display and speak out the thing they want to do, then the system robot will automatically identify their words and do as required.
Connect your phone with the car via cable.
Open Car Display on the dashboard.
Start playing Amazon Music in the car via the voice command with Google Assistant.
Similarly, Apple Car Play, which is made for iOS users, also performs the function to free drivers' hands to operate with their phones. With cable connecting and Car Play opening, drivers can talk to Siri and ask her to call anyone, navigate to anywhere and play any music they like.
Connect your iPhone with the car via cable.
Launch Car Play on your phone.
Command Siri to play Amazon Music while driving.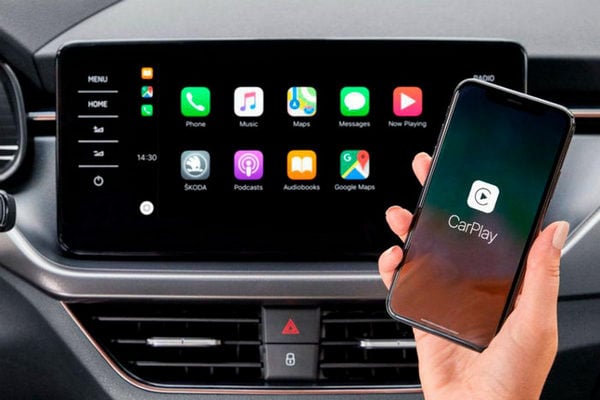 Method Three seems perfect. Both Android Auto and Apple Car Play perfectly help drivers focus on their road and keep their hands on the steering wheel, thus largely minimizing the driving risk. However, there is another important factor deciding whether this method works or not. One has to check it out first that which his/her car model supports -- Android Auto or Apple Car Play. If a driver happens to use iPhone but drive a car brand that doesn't support Apple Car Play, then he/she will not be able to use this method.
---
Method Four: Transfer Amazon Music to USB Drive
Stocking thousands of your favorite playlists/albums to a USB drive and listening to Amazon Music offline is still a good choice. For those who are going to drive a long trip and do not want to consume any unnecessary battery power, this method could be the best way to deal with the problem. But how?
Amazon Music can be downloaded, but it requires some techniques. Anyone who ever subscribed Prime Amazon Music account would know that if they directly download songs from the app, what they've downloaded are only cache files. Suppose that one transfers these downloaded files to other apps or devices, then he/she will find that these songs fail to perform as they originally do.
The encoding technology of Amazon Music is so restrictive that we have to use some tool to break it. And AudiFab Amazon Music Converter would be the best choice!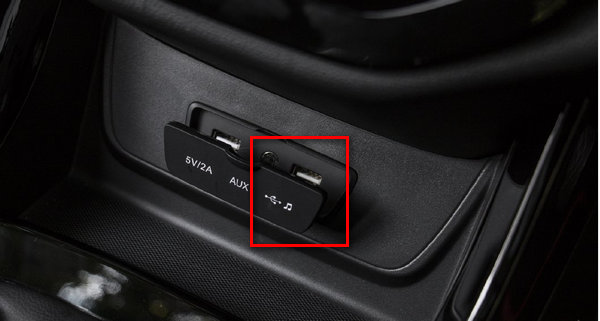 Download Amazon Music: AudiFab Amazon Music Converter
AudiFab Amazon Music Converter is one of the top-ranking Amazon Music tools. Renowned for its great customer service, the biggest reason why it achieves such brilliant success is that AudiFab Amazon Music Converter supports keeping the original sound quality – HD/Ultra HD after downloading.
The program will download Amazon Music at a rather fast speed, so it won't take a few minutes to complete the whole process. Also, it will automatically save all the ID3 tags information, totally keeping the downloaded songs in the same order as the original playlist if you want.
With AudiFab Amazon Music Converter, you can easily stream Amazon Music to the car and enjoy them when you are driving! Let's look at some features of AudiFab Amazon Music Converter:
AudiFab Amazon Music Converter provides both Windows and Mac versions.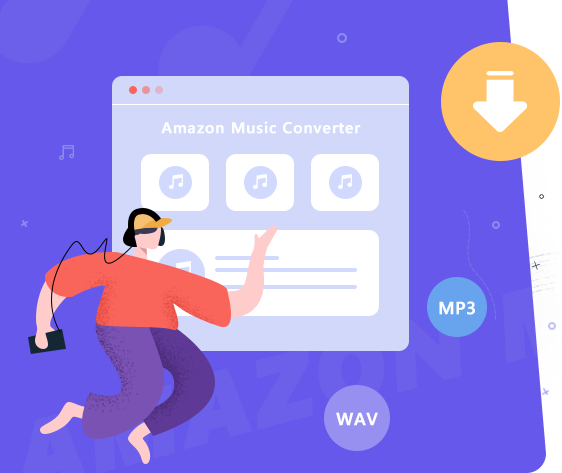 AudiFab Amazon Music Converter
Download Amazon Music with the original audio quality kept.
Convert Amazon Music to MP3/AAC/FLAC/WAV/AIFF/ALAC swiftly.
Remain the ID3 Tags information and lyrics of tracks after conversion.
Permanently save Amazon Music for offline listening.
Enjoy free updates & technical support.

Try It Free

Try It Free
*For macOS 10.14 or below, download V1.3.4.
Next, the tutorial below will show you the way how you can transfer Amazon Music to USB drive. Please follow the steps below!
Download and Launch AudiFab Amazon Music Converter
First of all, you have to get AudiFab Amazon Music Converter downloaded on your computer. After installation, the interface of the program will be shown below once you open it. Click record music by Amazon Music App (best audio quality), a few seconds later, the Amazon Music app will also be opened automatically.
Tips: Choose webplayer download can get 10x speed conversion on both Win/Mac.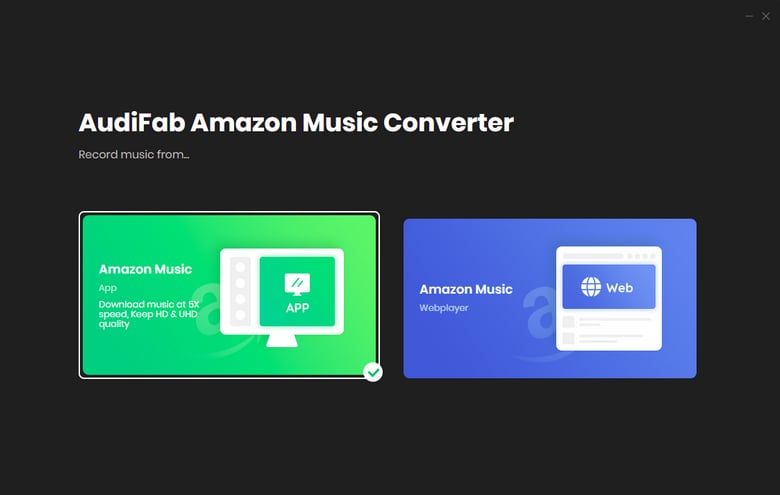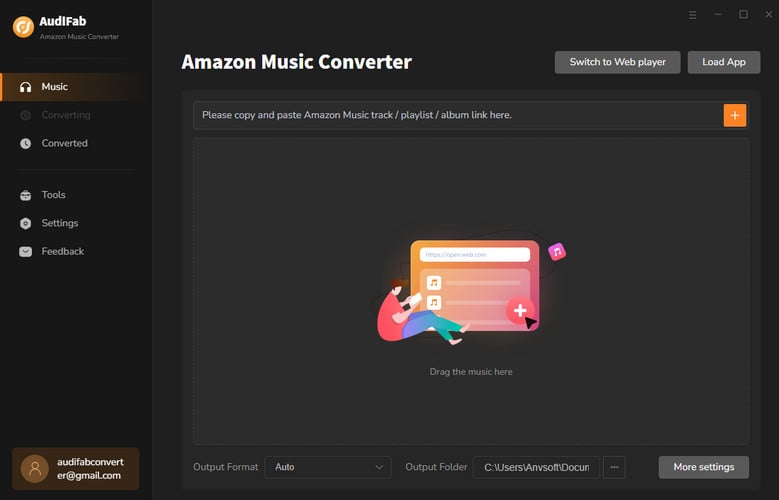 Note: App download on AudiFab Amazon Music Converter requires co-working with Amazon Music App. Please do not operate the Amazon Music app while in conversion, in case the conversion will be disrupted.
Bring Amazon Music to AudiFab
There are totally two ways for you to bring Amazon Music to the program. First, you can copy the URL of the song and paste it to the program interface. The link will be parsed by AudiFab without further doing. Second, you can simply drag and drop the songs/albums/playlists to AudiFab Amazon Music Converter, which will also work for sure.
Prior to conversion, please select the songs you want to download and click "Add" for confirmation.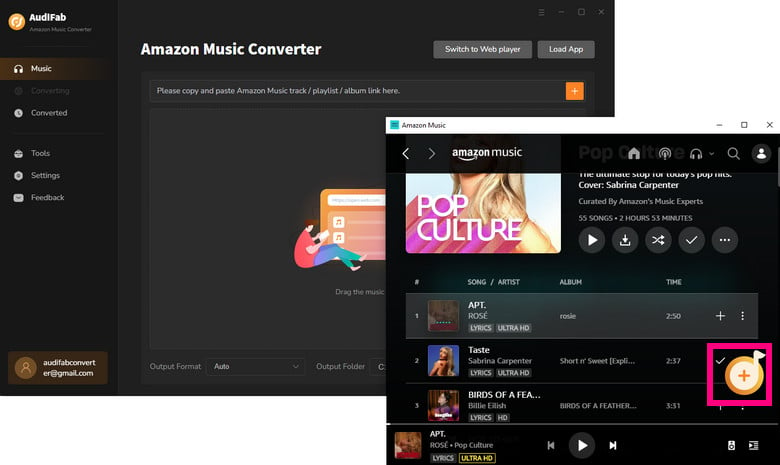 Check the Output Settings
Open the settings, and you will be able to check if the Output Format/Output Quality/Output File Name/Output Organized are in the mode you want them to be. Here you better choose the MP3 as the output format in that it is the plain format supported by most music players in car.
Close the window, then you can prepare for conversion.
Output Format: MP3, AAC, WAV, FLAC, AIFF, ALAC
Output Quality: 128kbps, 192kbps, 256kbps, 320kbps
Sample Rate: 44.1kHz, 48kHz, 96kHz, 192kHz
Output File Name: Track Number, Title, Artists, Albums, Year, Playlist Index
Output Organized: None, Artist, Album, Artist/Album, Album/Artist, Playlists, etc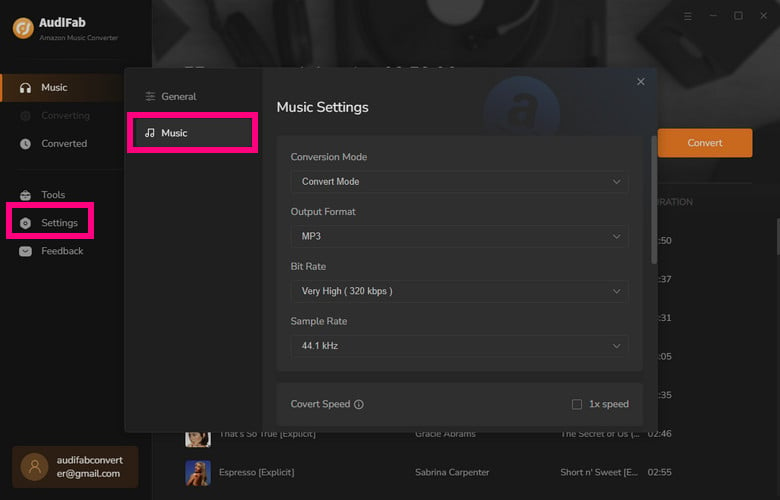 Download Amazon Music to MP3
Click "Convert" on Home, then the conversion will start within a second. AudiFab Amazon Music Converter supports high-speed conversion, so after a few minutes you will be able to see Amazon Music in MP3 format on your local folder.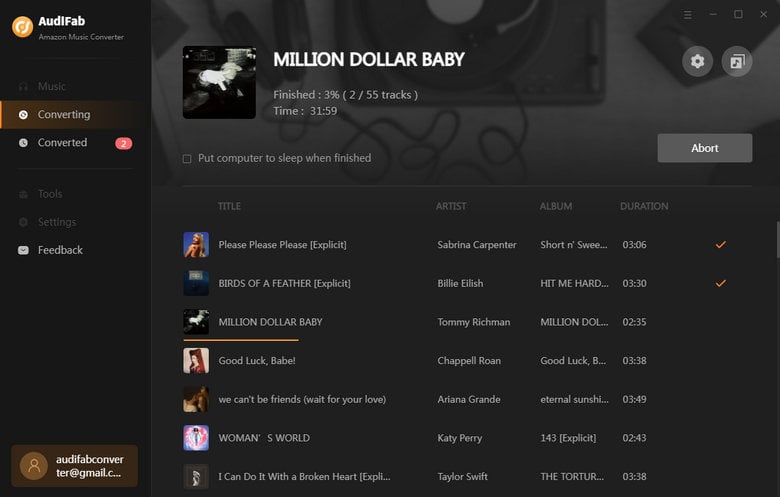 Transfer Amazon Music to USB Drive
Once the conversion is done, you can check the converted history in the "Converted" option. You can find the downloaded songs in the folder that you specify in Step 3, or you can simply open where to save them by clicking the folder icon.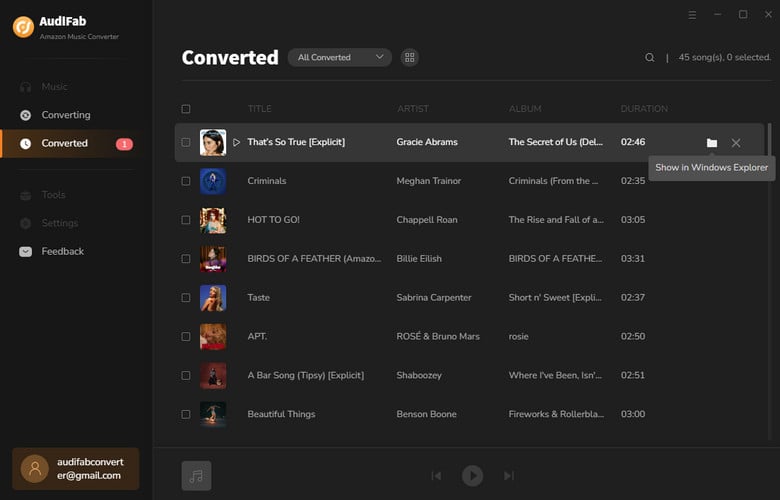 Now you have Amazon Music in MP3 format on your computer, and you can simply copy them to your USB drive. Plug the USB drive to the port of your car, then you can enjoy listening to Amazon Music offline permanently along your trip.
---
Method Five: Burn Amazon Music to CD
Method Five is good for those who enjoy "Good Old Days" -- an old fashion lifestyle that clear people's messy mind and help people totally relax themselves in music. The CD player is still playing a vital role in many retro car models today. But how can we burn Amazon Music to CD? In fact, the tool that we mentioned in Method Four d-- AudiFab Amazon Music Converter can still function in this part.
To burn Amazon Music to CD, the first thing we should do is to get music files in the plain format. AudiFab Amazon Music Converter has already helped us with that. There are so many CD burners in the market, but here we take iTunes for instance. Don't worry, you don't have to be a paid user of iTunes to use the function, and iTunes provides both Windows/Mac version.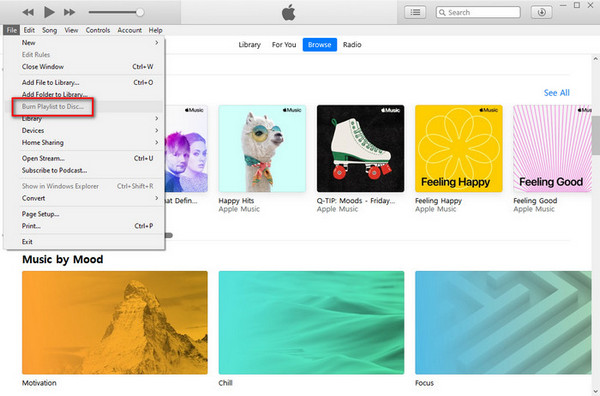 Import the downloaded Amazon Music to iTunes.
Create a playlist and select it.
Go to File→Burn Playlist to Disc.
Customize the Burn Settings.
Insert a blank disc and start burning.
Finish burning and eject the disc.
Final Words
These are the five ways that people most often used to play Amazon Music in the Car. For short-trip drivers, Method Three is the most recommended way to enjoy your streaming music while driving! But for those who drive a long trip or want to save Amazon Music forever, Method Four is more favorable. With AudiFab Amazon Music Converter, you can freely transfer Amazon Music to USB drive or burn Amazon Music to CD. Whatever the way is, please don't forget to enjoy the music along the road of life!
Note: AudiFab Amazon Music Converter allows trial users to convert the first minute of each song. To break the time limit and unlock all features, please buy the full version!