Audiobooks provide a convenient and immersive way to enjoy your favorite books anytime, anywhere. With Spotify, a popular music streaming platform, you can access a diverse collection of audiobooks. However, to truly maximize your audiobook experience, knowing how to download audiobooks from Spotify to MP3 format is essential.
In this guide, we will not only cover the steps to download Spotify audiobooks to MP3 but also explore various aspects of using audiobooks on Spotify. We will delve into how to find, listen to, buy, and share audiobooks on Spotify, as well as answer some frequently asked questions. By the end of this guide, you will be able to play your favorite Spotify audiobooks on any device and without an internet connection. Join us as we set out on our adventure to discover how simple it is to get audiobooks from Spotify in MP3 format!
Contents
Spotify is not only a great platform for listening to music, but also for enjoying audiobooks. Here are some tips on how to use audiobooks on Spotify.
How to Find Audiobooks on Spotify?
You can search for Spotify audiobooks by typing "audiobook" or the name of the author or book in the search bar.

You can also browse through various playlists and categories that feature audiobooks, such as Sci-Fi & fantasy, For all ages, Mystery & thrillers, etc.
You can also follow some popular audiobook channels and podcasts, such as Audible, LibriVox, Storytel, and more. 
How to Find Free Audiobooks on Spotify?
Spotify offers over 3000 free audiobooks that both Spotify Premium and Spotify Free can listen to without paying anything. Here's how to find and listen to them:
Go to the Audiobooks section and scroll down to Free Audiobooks.
Tap on Show all on the right side to see more titles.
Tap on the "+" icon to add an audiobook to your library.
Tap Get > Play to start listening.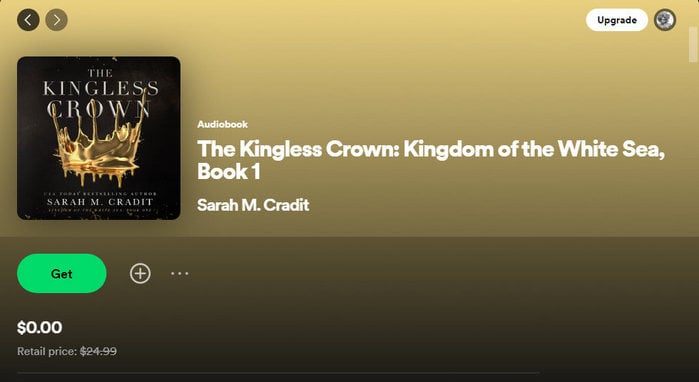 Here are some original audiobooks that are available to all users for no charge, you can directly search for the name of the author or book in the search bar. Some of these include:
Love & Misadventure by Lang Leav
Mortal Engines series by Philip Reeve
Goosebumps series by RL Stine
Little Women by Louisa May Alcott
Notes From A Nervous Planet by Matt Haig
Tips: If you have Spotify Premium, you can tap on the Download button to save an audiobook to your Spotify app. If not, you can learn how to turn audiobooks from Spotify to MP3 in the second part of this article.
Some Popular Audiobooks Available on Spotify
If you are looking for some popular and recent audiobooks on Spotify, you can check out some of these titles:
The Midnight Library by Matt Haig
Becoming by Michelle Obama
The Subtle Art of Not Giving a F*ck by Mark Manson
The Girl on the Train by Paula Hawkins
How to Unlock Audiobooks on Spotify
To purchase an audiobook on Spotify, you need to follow these steps:
Go to the Spotify Web Player on your phone, laptop, or tablet and log into your account.
Choose an audiobook you want to listen to.
Provide your payment information and make a one-time payment This will unlock the audiobook for your account.
You can now access the audiobook in the app. Find it in Your Library under Audiobooks.
Note: Audiobook purchases are independent of Spotify Premium plans and you can pay with a credit/debit card or PayPal. Some audiobooks may have extra material that you can download from a link in your email.

---
Spotify is undoubtedly a fantastic platform for listening to audiobooks. However, it does come with certain limitations when it comes to downloading and transferring audiobooks for offline use. Even if you have a Spotify Premium subscription, you cannot transfer downloaded Spotify audiobooks to other devices or players. To overcome this restriction, it is necessary to rip Spotify audiobooks in MP3 format.
To accomplish this, AudiFab Spotify Music Converter proves to be an excellent solution. AudiFab is a powerful and easy-to-use tool that can save Spotify audio files to your computer, including songs, albums, playlists, podcasts, radios, etc. With AudiFab Spotify Music Converter, you can effortlessly convert any Spotify audiobook to MP3 with remarkable quality and impressive speed. Moreover, this tool supports additional output formats like AAC, WAV, FLAC, AIFF, and ALAC, providing you with flexibility in choosing the format that best suits your preferences.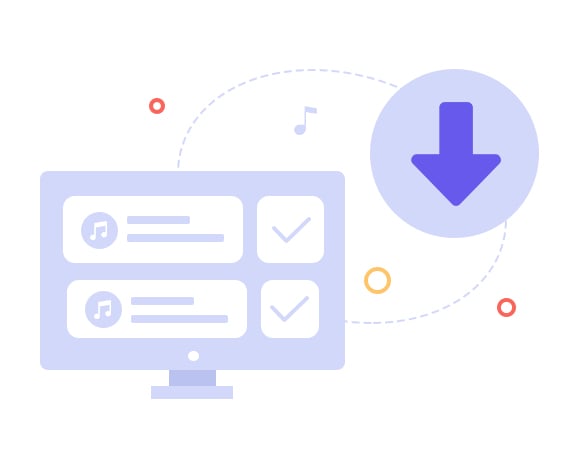 AudiFab Spotify Music Converter
Download music from the Spotify app to the computer.
Convert Spotify playlist to MP3/AAC/WAV/FLAC/AIFF/ALAC.
Keep original audio quality, ID3 tags and lyrics after conversion.
One click to burn Spotify music to CD.
Free updates and technical support.
Here are the steps to use AudiFab Spotify Music Converter to convert Spotify audiobooks to MP3:
Install AudiFab Spotify Music Converter 
Download the appropriate version of AudiFab for your Windows or Mac system. Install and launch it. Pick App and the Spotify app will be also opened.
Platform
Win
Mac
Spotify App
Up to 10x speed with best audio quality
1x speed with best quality
Spotify Webplayer
at 10x speed conversion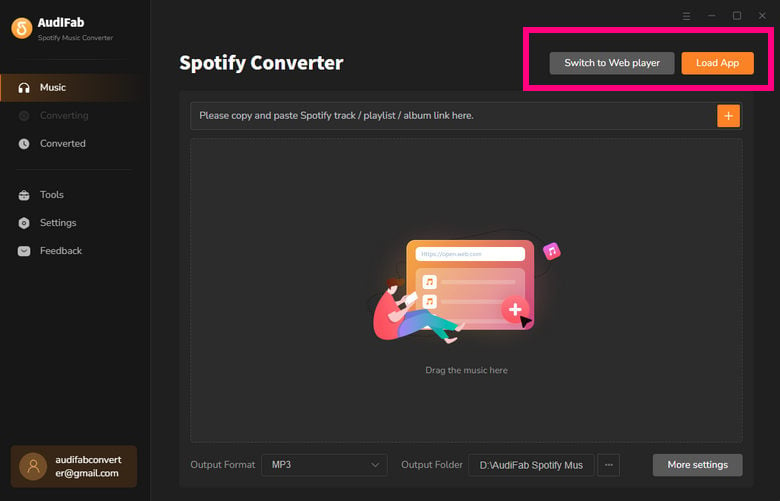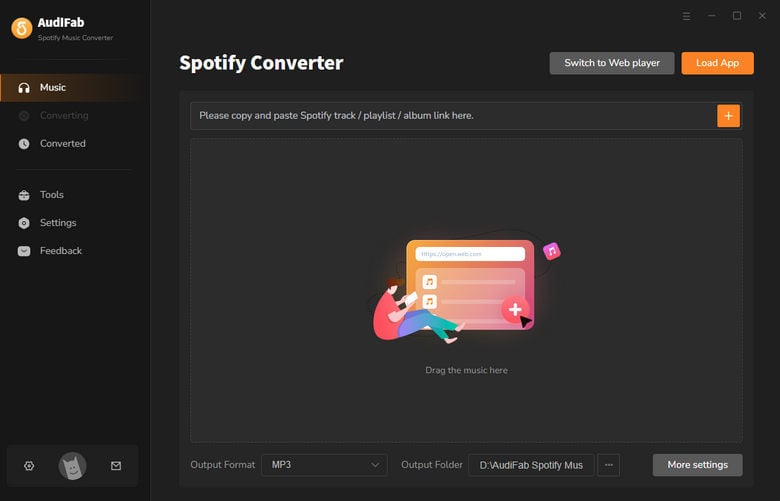 Add Audiobooks from Spotify to AudiFab 
You can then add the audiobooks that you want to download from Spotify by dragging and dropping them from the Spotify app to AudiFab's interface, or by copying and pasting the audiobook link to the converter. 
Tips: You can add multiple audiobooks or playlists at once and batch convert them to MP3.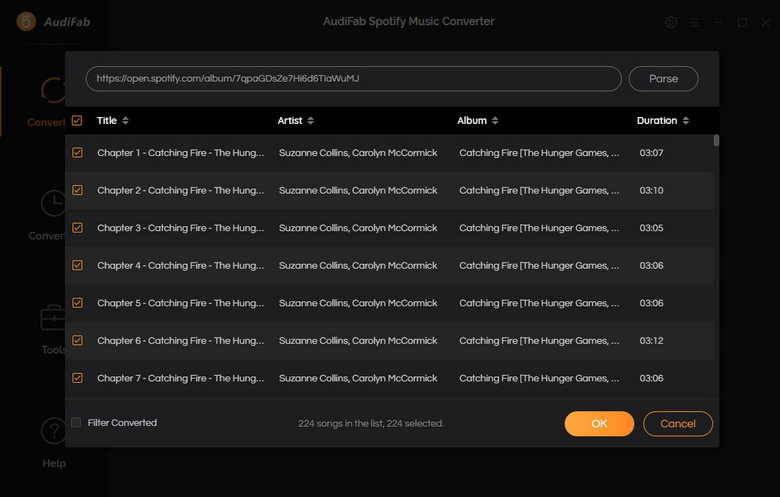 Choose MP3 as the Spotify audiobooks output format 
Once you have added the audiobooks to the converter, you can choose MP3 as the output format from the settings menu. You can also adjust other parameters such as bitrate, sample rate, and speed according to your preference. You can also choose the output folder where you want to save the converted audiobooks.
Tips: Want to download Spotify Audiobook to 320 kbps High Quality? Check this guide: How to Download High-Quality 320kbps Spotify Songs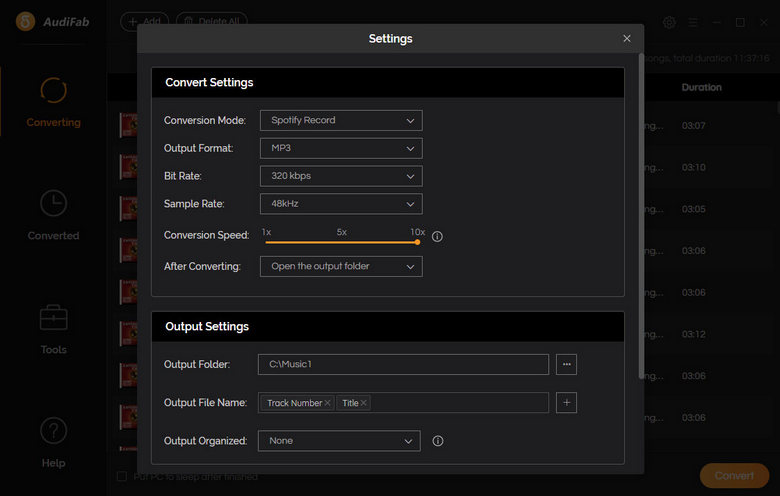 Start Downloading Audiobooks from Spotify in MP3 format 
When you are ready, click Convert on Home to start downloading and converting the audiobooks from Spotify to MP3. The process may take some time depending on the number and size of the audiobooks. You can check the progress and status of each audiobook on the converter interface.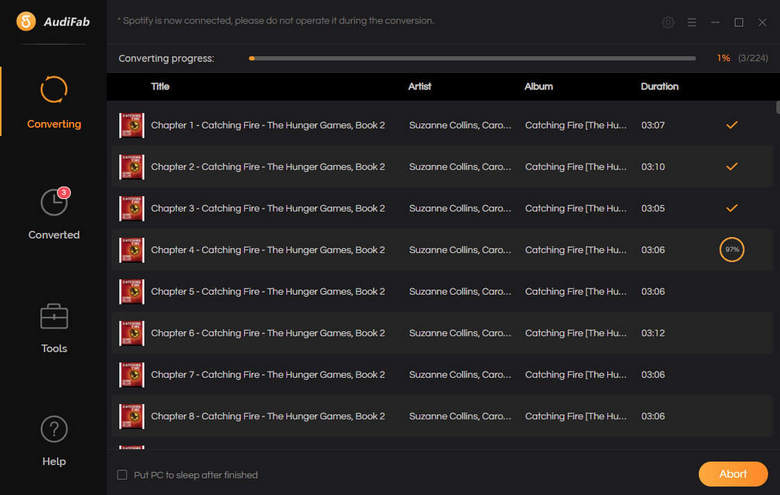 Transfer the Converted Audiobooks to Your MP3 Player
After the conversion is done, you can find the converted audiobooks in MP3 format in the output folder that you specified earlier. You can then transfer them to your MP3 player or other devices using a USB cable or a cloud service. You can now get your audiobooks offline or on any device that supports MP3 playback.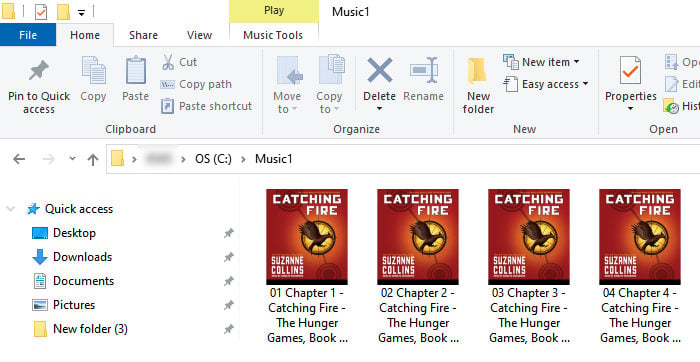 ---
Can I upload my own audiobooks on Spotify?
Yes. But please pay attention that Spotify only supports .mp3, .mp4, and .m4a audiobook files. The detailed steps of adding local audiobooks to Spotify are the same as uploading your local music to Spotify.
🎞 YouTube Video: How to Upload Music on Spotify 2023
Can I share audiobooks with my friends or family?
If you want to share audiobooks with friends or family, you can share the link within Spotify. They can then listen to the audiobook on their own Spotify accounts. Keep in mind that sharing audiobooks may depend on the licensing agreements and availability in different regions.
What are some other ways to download audiobooks besides Spotify?
LibriVox: A website that offers free public-domain audiobooks read by volunteers.
OverDrive: A service that lets you borrow audiobooks from your local library for free.
iTunes or iBooks: They are Apple's services for buying and downloading audiobooks.
Audible: Audible is Amazon's service for buying and downloading audiobooks.
Open Culture: Open Culture is a website that offers free audiobooks, mostly classics, to your MP3 player or computer.
What if the Spotify audiobooks are greyed out and unplayable?
👉 Detailed guide: Top 8 Methods to Solve Spotify Songs Greyed Out Issues
🎞 YouTube Video: How to Play Unplayable Songs on Spotify
Summary
By utilizing AudiFab Spotify Music Converter, you can liberate your audiobooks from the constraints of the Spotify platform. You will have the ability to convert Spotify audiobooks to MP3, and the freedom to listen on any MP3 player, burn them to CD, or transfer them to USB, enhancing your listening experience and enabling you to take your audiobooks wherever you go.
Don't let the limitations of Spotify hinder your audiobook enjoyment. Embrace the power of AudiFab Spotify Music Converter and unlock the true potential of your audiobook collection. AudiFab Spotify Music Converter is free to try. It can be downloaded for free and converts the first minute of each audio file for sample testing. If the program meets your need, you can buy a license to unlock the time limit.