The world of music streaming offers an abundance of choices, but two giants stand out: Spotify and Apple Music. They both offer millions of songs, personalized playlists, and various features to enhance your listening experience. But which one is better for you? In this comprehensive comparison, we'll evaluate Spotify and Apple Music across various categories, helping you make an informed decision.
Check out the table below for a quick overview of the key differences and features between Spotify and Apple Music side by side:
| | | |
| --- | --- | --- |
| | Spotify | Apple Music |
| Monthly cost | $10.99 | $10.99 |
| Music library size | Over 100 million tracks | Over 100 million tracks |
| Audio Quality (Maximum) | 320Kbps in OGG | Hi-Resolution Lossless 3,730 Kbps in ALAC |
| Availability(2023 currently) | 178 countries | 167 countries |
| Offline mode | Yes, requires a subscription | Yes, requires a subscription |
| Active users (2023 currently) | 574 million monthly (Paid subscribers 226 million) | 98 million monthly (Paid subscribers 98 million) |
| Summary of users' listening habits | Spotify Wrapped | Apple Music Replay |
Spotify excels with its personalized playlists and Discover Weekly. Apple Music has similar features, plus Apple product integration, making the choice a matter of personal preference.
Spotify relies heavily on algorithms and user data to provide personalized playlists.
Features "Discover Weekly", "Daily Mixes" and" "Release Radar" for personalized music discovery.
Provides "New Releases," "Concerts," "Podcasts," "Charts," and "Moods" for diverse content exploration.
Creates a personalized radio station through "Spotify Radio."
Keeps you updated on the latest releases through "Following Artists."
Offers "Spotify AI DJ" for intelligent music recommendations.
Supports collaborative playlists and jam for social music discovery.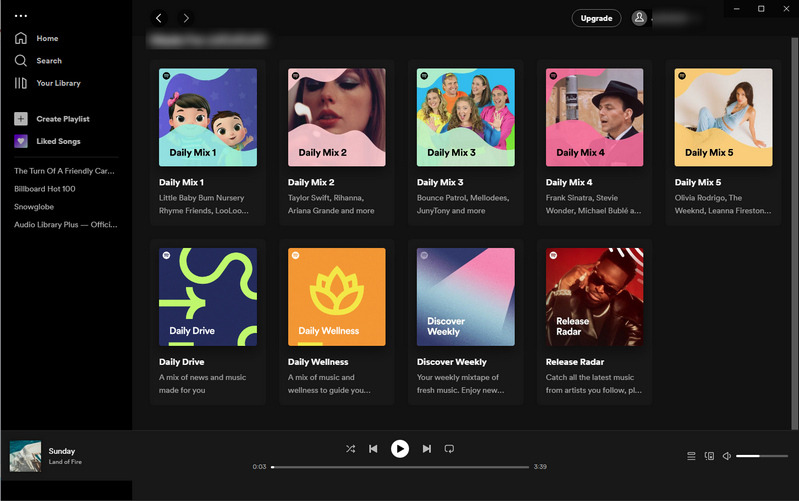 Apple Music
Apple Music takes a more human-curated approach.
Enjoy "Discovery Station" for curated tracks based on your preferences.
Access "For You Playlists" refreshed to match your taste.
Find new content with "Listen Now" based on your habits.
Stay updated with the "New Releases" section.
Tune into live/on-demand shows through "Apple Music Radio."
Explore "Apple Music 1" for 24/7 global content.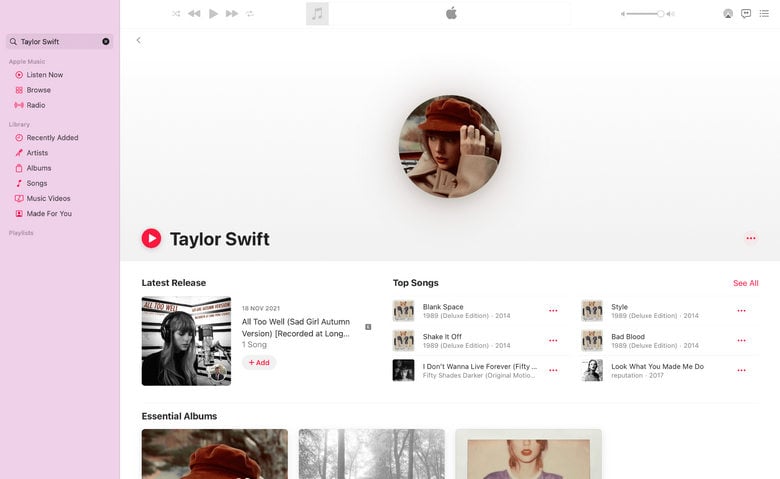 ---
Apple Music offers superior audio quality with higher resolution and spatial audio support compared to Spotify. However, the difference in sound quality may not be noticeable for most listeners, especially if they use low-quality headphones or speakers. Sound quality can also depend on factors like device compatibility, network connection, and personal preference.
Streaming Service
Free/Premium
Max Streaming Quality (Web)
Max Streaming Quality (App)
Spatial Audio Option
Spotify
Free
128Kbps AAC
160Kbps AAC
Not available
Premium
256Kbps AAC
320Kbps OGG
Not available
Apple Music
Premium
256Kbps AAC
256Kbps AAC,
Lossless 850 Kbps ALAC,
Hi-Res Lossless 3,730 Kbps ALAC
Yes. Available with Dolby Atmos and Lossless options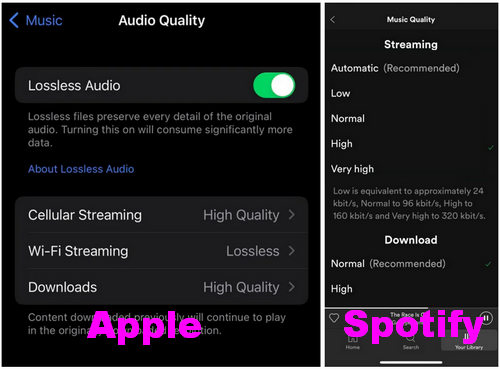 Want to save Spotify or Apple Music tracks in MP3 or other formats in high audio quality? Check here.
---
When it comes to compatibility and ecosystem, both Spotify and Apple Music have their strengths.
Spotify has always prioritized cross-compatibility, allowing users to access their music across different devices and platforms, such as smart speakers, Tvs., and game consoles. Additionally, Spotify Connect feature provides smoother music playback transitions when moving between different devices. This makes Spotify a versatile choice for those who are looking to step out of Apple's ecosystem but still want access to their music.
On the other hand, Apple Music is deeply embedded in the Apple ecosystem, offering seamless integration with Apple devices and services. This integration can be advantageous for users who heavily rely on Apple products and services.
---
Spotify and Apple Music offer different pricing and subscription plans to cater to various user preferences and needs.
Note: Prices and features may vary based on location and promotions. It's recommended to visit the official Spotify/ Apple Music website for the most accurate and up-to-date information.
| Subscription Tier | Price (per month) | Features |
| --- | --- | --- |
| Spotify Free | Free | Ad-supported music streaming, limited skips, shuffle play only |
| Spotify Premium | $10.99 | Ad-free music streaming, unlimited skips, offline listening, high-quality audio |
| Spotify Duo | $14.99 | Premium features for two accounts under the same roof |
| Spotify Family | $16.99 | Up to six accounts with individual playlists and recommendations, family mix, parental controls |
| Spotify Student | $5.99 | All features of Premium, at a discounted price for students |
| Subscription Tier | Price (per month) | Features |
| --- | --- | --- |
| Apple Music Individual | $10.99 | Ad-free music streaming, unlimited skips, offline listening, personalized recommendations |
| Apple Music Family | $16.99 | All features of the Individual plan, up to six accounts for family members, family mix, parental controls |
| Apple Music Student | $4.99 | Discounted price for students, includes all features of Individual plan |
| Apple Music Voice | $4.99 | Only through Siri voice commands, ad-free streaming |
In addition to individual Apple Music plans, Apple offers the Apple One subscription bundle, which combines various Apple services into one convenient package. The bundle includes services like Apple Music, Apple TV+, Apple Arcade, iCloud+, and more. With different tiers or plans, such as Individual, Family, and Premier.
---
The choice between Apple Music and Spotify's user interface depends on personal preferences. Some users may prefer the minimalist design and seamless integration with Apple devices offered by Apple Music, while others may appreciate the simplicity and social features of Spotify. It's recommended to try both apps and see which one aligns better with your needs and preferences.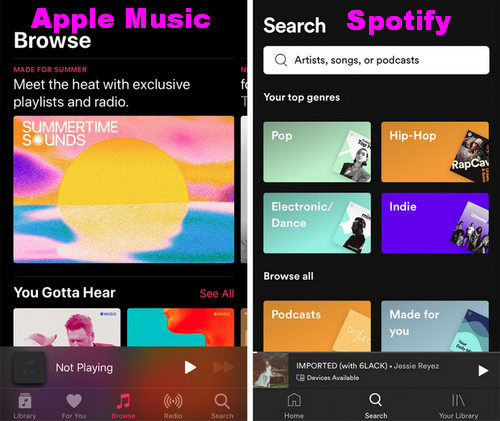 ---
Spotify excels in social features with its robust sharing capabilities. Users can seamlessly log in with their Facebook accounts, view friends' listening activity, and share songs and playlists on Facebook. Apple Music lacks direct Facebook integration but supports sharing through other apps or link copying.
Spotify's home screen offers a personalized experience, displaying recently played content, recommended music, real-time friend activity, and tailored playlists. On the other hand, Apple Music's home screen focuses on categories and charts, with friend activity accessible on the "For You" tab without real-time updates.
Spotify also enables collaborative playlists and a jam feature for users to create and edit playlists together with friends.
---
Spotify and Apple Music offer unique features that differentiate them from each other:
Spotify
Spotify Connect
Spotify has a feature called Spotify Connect, which allows users to seamlessly switch between different devices and speakers that support Spotify, without interrupting the playback or losing the queue.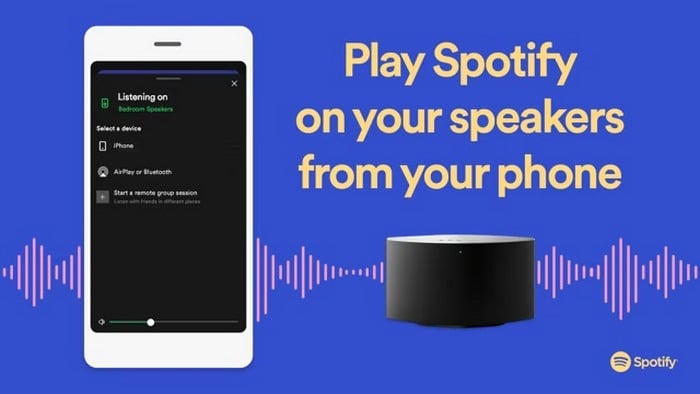 Spotify AI DJ
A feature that blends artificial intelligence and music curation to give you a tailored listening experience.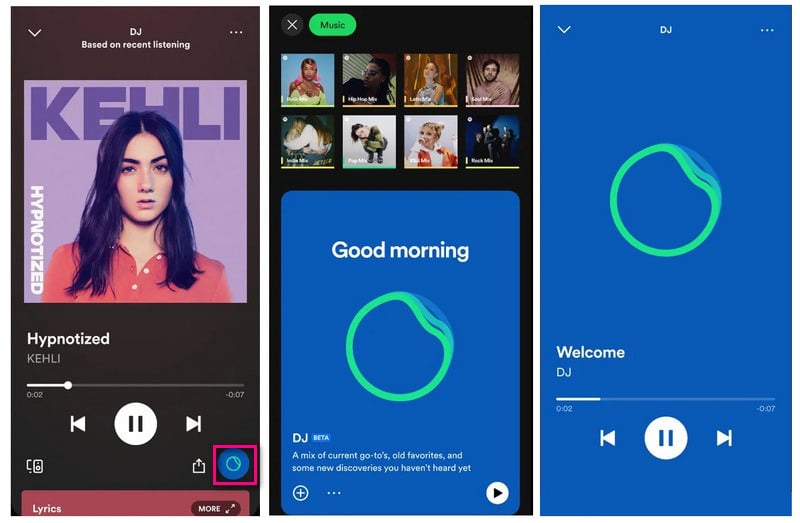 Apple Music
Radio Station
Apple Music Radio is a unique feature offered by the Apple Music streaming platform. It provides users with access to curated radio stations, live radio shows, and exclusive content. Apple Music Radio includes several flagship stations such as Apple Music 1 (formerly Beats 1), which features live shows hosted by renowned DJs and artists from around the world. These shows offer a mix of music, interviews, and commentary, providing an immersive and interactive radio experience.
Time-synced lyrics
Time-synced lyrics on Apple Music allow users to follow along with the lyrics of songs in real time. The lyrics appear on the screen as the song plays, highlighting the current line being sung.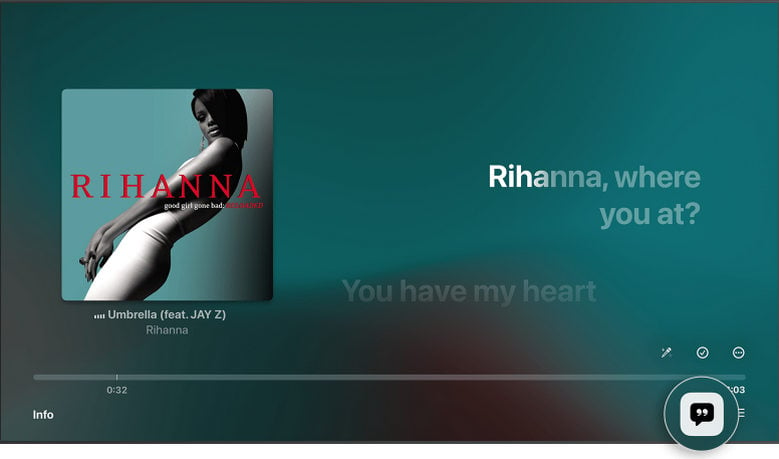 Apple Music Sing
Apple Music Sing is a feature within the Apple Music app that allows users to record and share their own karaoke-style performances. With Apple Music Sing, users can choose from a library of songs, sing along to the lyrics displayed on the screen, and record their performances. They can then share these recordings with friends, family, or on social media platforms.
---
When it comes to comparing Spotify and Apple Music, one aspect that users may consider is the ability to download songs from these platforms to an MP3 format for free. Unfortunately, they do not have this feature. However, you can utilize the following tools to help you.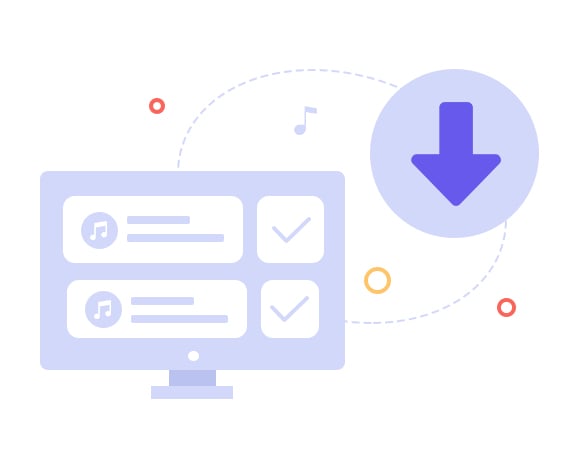 Download music from the Spotify to the computer.
Convert Spotify playlist to MP3/AAC/WAV/FLAC/AIFF/ALAC.
Keep original audio quality, ID3 tags and lyrics after conversion.
One click to burn Spotify music to CD.
Free updates and technical support.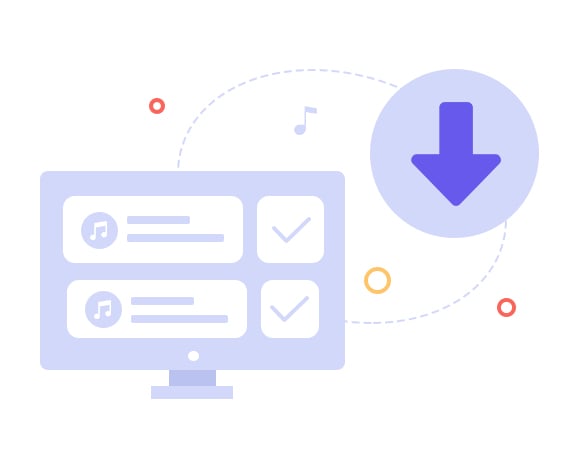 Convert Apple Music songs, podcasts and audiobooks.
Convert Apple Music to MP3/AAC/WAV/FLAC/AIFF/ALAC format
Convert iTunes audio at 10X faster speed.
Keep original audio quality, ID3 tags and lyrics after conversion.
Free updates and technical support.

Try It Free

Try It Free
*For macOS 10.14 or below, download V1.4.3.
Summary
So, Spotify vs. Apple Music, which is the better music app for you? The answer depends on your individual needs and ecosystem. If you're an Apple user and value seamless integration, Apple Music may be the better choice. If you prioritize music discovery and a wide range of devices, Spotify could be more appealing. Ultimately, both services offer excellent music streaming experiences, and your choice should align with your specific preferences and priorities.
If you want to download music from Spotify or Apple Music in original audio quality, AudiFab Spotify Music Converter & AudiFab Apple Music Converter can come in handy. AudiFab products are free to try, with the option to purchase a license to unlock full functionality if satisfied.